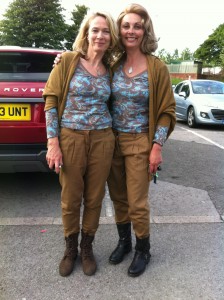 As a veteran of over 400 productions, Dani's stunt performer experience is second to none.
Since training to exceptional standards in gymnastics, trampolining, martial arts and scuba diving to join the Stunt Register back in 1996, Dani is now a highly regarded stunt performer among her peers.
As one of only 50 women stunt artists in the UK, Dani is highly sought after in the industry.
To contact Dani, please click here