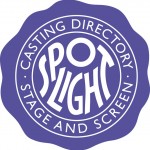 The 40th anniversary edition of the JISC register of Stunt/Action co-ordinators and performers for 2012-2014, published by Spotlight, is now available.
If you are an industry professional looking for stunt actors for a new project, the Spotlight Stunt Directory will provide you with the leading professionally trained stunt artists – ranging from probationary, intermediate and full members – displayed with full credits and contact details plus head shot, body and action photography.
This is the only authorised directory of stunt artists in the UK, and is published on behalf of TheJoint Industry Stunt Committee (JISC). The register is available as part of a casting subscription to Spotlight.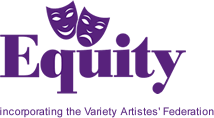 Equity is the UK trade union for professional performers and creative practitioners. As a leading industry organisation, Equity is known and respected nationally and internationally for the work we do with, and on behalf of, our members working across all areas of the entertainment industry.
Equity members form a cultural community that is of major importance to the UK in artistic, social and economic terms and Equity works to support them by negotiating their terms and conditions including fee structures with all kinds of employers and employer's groups. Our 5,000 Student Members are also able to access information and advice to help prepare them for work in the industry.
The Joint Industry Stunt Committee (JISC) was established to administer a recognised career structure for Stunt Performers and Co-ordinators in the UK. The group is made up of representatives from the Stunt Community as well as representatives from Production Companies. The main purpose of the JISC is to ensure the highest standard in both stunt performances and safety.  More information on the JISC can be seen on the Equity website.
JISC publishes a Register of Stunt Coordinators and Performers. To appear in the Register a member must be able to demonstrate competencies in Health and Safety as well as stunt performance skills. Individuals recognised on the JISC Register must abide by rules approved by JIGS and administered by JISC.
The register is split into 3 categories of membership:
Probationary Member – may only work as stunt performers under the supervision of a Full Member of the Register
Intermediate Member –must have successfully completed the probationary period after which they may work on their own without supervision where they are the only person involved in the stunt. They may not supervise other stunt performers or actors.
Full Member – must have successfully completed the intermediate stage of the register and are considered to be experienced stunt performers who may act as stunt co-ordinators
The categories build on experience and competence so that it is clear which members have the skills to perform in different situations. To move up in the register a member must prove they have been working in the industry and taken on a variety of work. The JISC peer-reviews the submitted work to ensure that the standards have been achieved.

BECTU is the UK's media and entertainment trade union; sectors covered include broadcasting, film, independent production, theatre and the arts, leisure and digital media.
The union represents staff, contract and freelance workers who are based primarily in the United Kingdom.
BECTU provides a wide range of services to its circa 25,000 members, including:
Negotiating pay, conditions and contracts with employers
Personal advice and representation for individual members
Advice and representation on health and safety
Benefits and services for BECTU members
Training support and courses
Networking events and career development opportunities
Union journal, Stage Screen and Radio, published six times a year.
Website designed to improve access to the union's advice and support.
Membership is voluntary, and anyone working or seeking employment in the sectors covered by BECTU can join BECTU online.
The union is financed entirely by individual subscriptions from members.
The key aims of the union are to:
– protect jobs
– increase membership
– win new recognition agreements
– improve pay and conditions of service, including pensions.